Roots of Being is reader supported. When you buy through our links, we may get a commission.
Navigating the world of relaxation and rejuvenation, massages have stood the test of time as a go-to for many seeking solace from life's stresses.
But one question often lingers: "What's the right price for a massage?"
Whether you're a seasoned spa-goer or someone considering their first-ever massage session, understanding the pricing dynamics can be essential.
In this article, we'll delve into the factors influencing massage prices, ensuring you get the best value for your relaxation buck. Dive in to demystify the cost behind those soothing sessions!
The Massage Technique Matters Significantly
One major determinant of massage therapy pricing is the style and technique used in your session. Certain techniques require much more time, effort, and specialized skills from massage therapists. These differences in technical difficulty directly impact the rates massage therapists charge.
Let's explore popular massage techniques and how they fall on the pricing spectrum:
Swedish Massage Offers Budget-Friendly Relaxation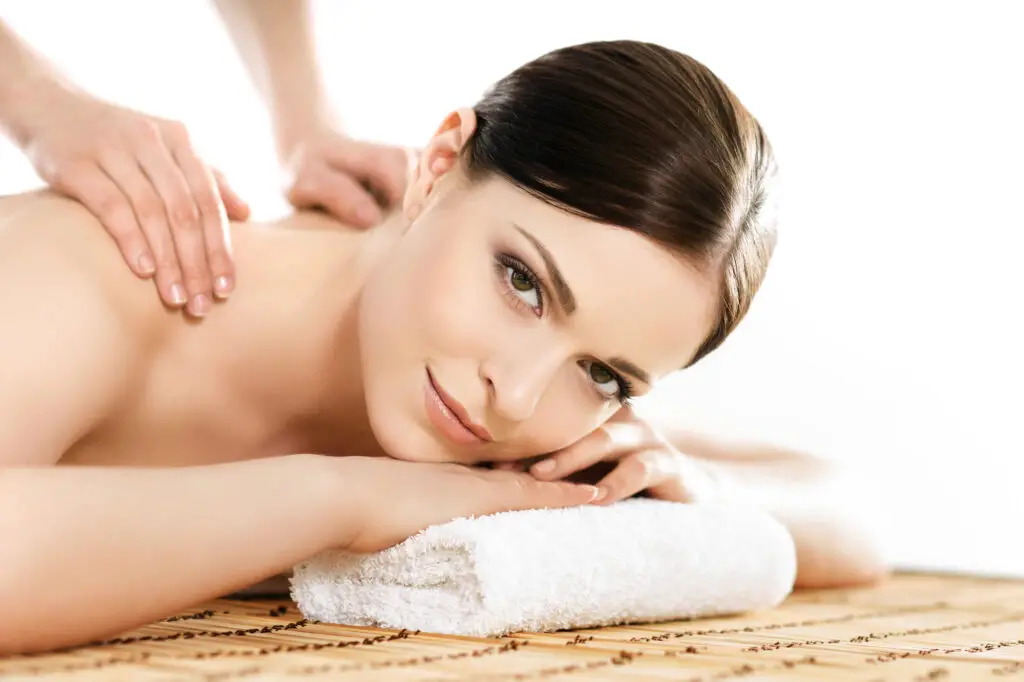 For those looking for an easy, approachable full body massage, Swedish massage is a great budget-friendly option. This technique uses lighter pressure and long, smooth strokes to enhance circulation. Swedish massage does not require as much pressure or advanced skills compared to other techniques, so it falls on the affordable end of pricing.
A 30 minute Swedish massage may cost $30 to $65, depending on your location. Extend it to a 60 minute Swedish massage, and pricing ranges from $50 to $100. Opt for the deep relaxation of a 90 minute Swedish massage, and expect costs between $70 and $130.
Swedish massage allows you to enjoy the stress relief and muscle relaxation of massage therapy without spending a fortune. It's a great entry-level technique for new clients exploring professional massage for the first time.
Deep Tissue Massage Warrants Premium Pricing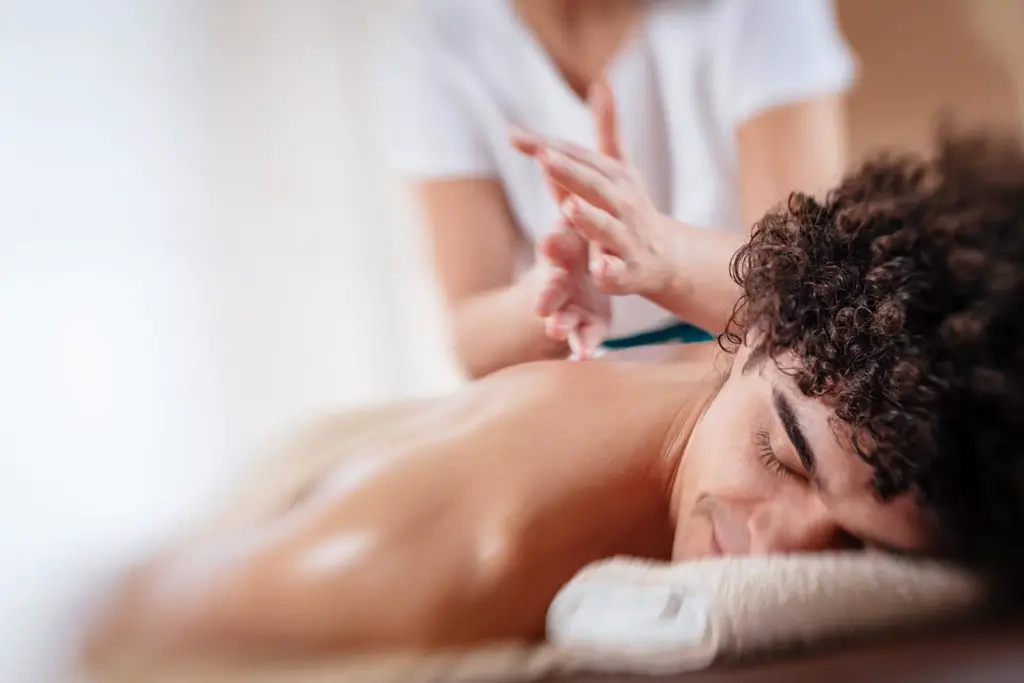 On the opposite end of the pricing spectrum, deep tissue massage commands significantly higher rates from massage therapists. Unlike Swedish massage, deep tissue massage uses very firm, intense pressure to reach deeper layers of muscle and connective tissues.
Advanced training and physical strength allows massage therapists to apply enough pressure to achieve results without injuring clients.
Because of the specialized skills and effort required, deep tissue massage pricing is substantially higher. A 30 minute deep tissue massage may cost between $45 and $80. Extend that deep tissue massage to 60 minutes, and costs range from $80 to $150 depending on your metro area. For the intensive therapy of a 90 minute deep tissue massage, expect pricing from $120 to $200.
Serious athletes, fitness enthusiasts, or anyone seeking deep therapeutic pain relief will find deep tissue massage worth the premium investment, even if you might be sore after your massage for a bit!
Just know that the specialized techniques make it one of the most expensive massage offerings.
Sports Massage Targets Athletes and Active Clients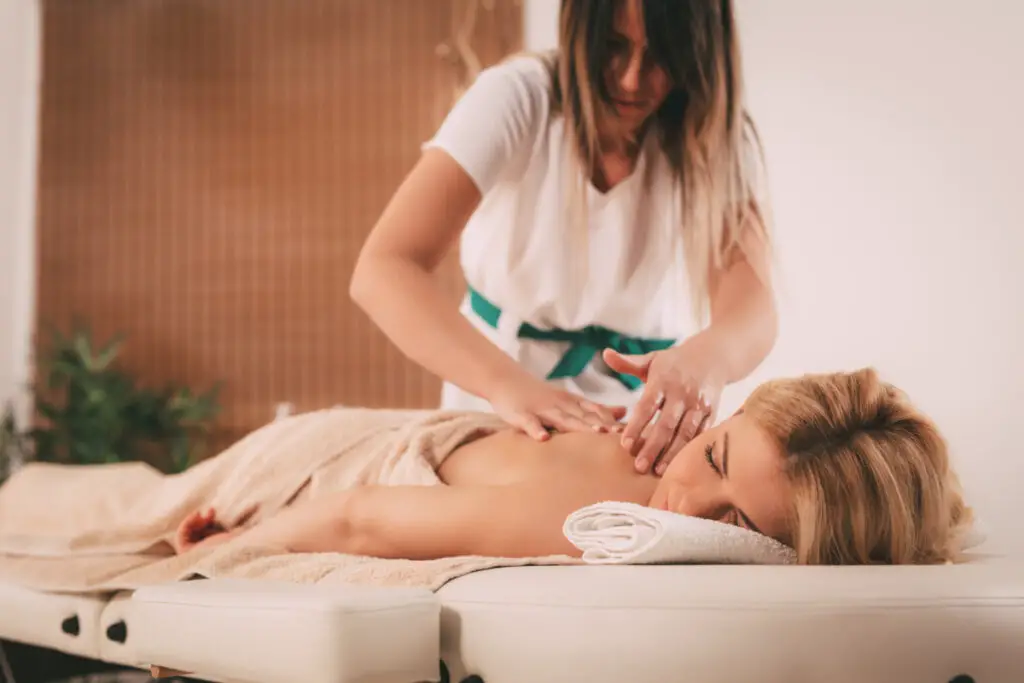 Massage therapists who specialize in sports massage use techniques to aid athletes or highly active people in injury recovery, pain relief, and improved flexibility. Sports massage requires in-depth understanding of injuries related to certain sports and activities in order to properly address pain points and imbalances. The specialized knowledge warrants higher pricing for sports massage sessions.
Because sports massage helps athletes maximize performance and recovery, pricing is set at premium rates. A 30 minute sports massage may range from $55 to $90 depending on your location. Double that time to a 60 minute sports massage, and costs are typically between $95 and $160. Serious athletes may invest in longer 90 minute sports massage sessions at prices ranging from $140 to $240.
Casual exercisers can benefit from Swedish or deep tissue massages at lower price points. But for anyone who trains hard in their sport or fitness hobby, sports massage is worth the investment to keep your body moving well.
Hot Stone Massage Offers an Upgraded Experience
Hot stone massage remains a popular indulgence in massage therapy. This technique uses heated, smooth stones placed at strategic pressure points around the body to ease tense muscles, reduce stiffness, improve circulation, and amplify the relaxation response.
The hot stones essentially extend the therapist's hands, allowing them to penetrate deeper muscle tension with the added heat benefit. Many clients find hot stone massage profoundly calming and therapeutic.
Because hot stone massage kits require specialized equipment and training, the pricing is higher than regular massage techniques. In a 60 minute hot stone massage, clients will enjoy the soothing benefits of the warm stones for about 30-40 minutes.
A 60 minute hot stone massage costs between $90 and $180 depending on your location. Extend the pampering with a 90 minute hot stone massage priced at $130 to $260.
While hot stone massage costs a premium, many massage enthusiasts consider the enhanced relaxation effects well worth the added expense. It makes a great splurge gift for someone in need of therapy and stress relief.
Couples Massage for Two Boosts Pricing
Couples massage allows two people to receive side-by-side massages together in the same room. This experience provides togetherness for friends, partners and spa days. Most spas have massage rooms large enough to accommodate two massage tables and therapists.
Because the spa is providing twice the service at once, couples massage pricing is substantially higher than solo massages. The total rate for a couples massage is about double the solo massage cost in a given area. For a 60 minute couples massage expect to pay between $130 and $260. For couples who want to fully unwind in a 90 minute couples massage, pricing ranges from $200 to $390.
Of course, two people getting 60 or 90 minute massages individually would equal the same price as a couples session. The convenience factor makes couples massage a common indulgence for birthdays, anniversaries and romantic date nights.
Geographic Location Impacts Massage Therapy Costs
Where you live and book massage services plays a significant role in the pricing levels in your area. Massage therapy costs correlate heavily to the overall cost of living expenses in that location. Supply and demand factors also impact how pricey or affordable massages are in certain metro areas.
In high cost of living cities like Los Angeles, New York City, Miami, San Francisco and Honolulu, massage therapy prices typically run on the high end.
These popular coastal cities have very high demand and limited supply of massage therapists. Highest-tier costs range from $120 to $180 for a 60 minute Swedish massage in major metros.
Mid-sized cities still offer plentiful massage options, but pricing may be 10-20% lower than the most expensive coastal cities. In Houston, Dallas, Atlanta, Minneapolis and similar metro areas, expect to pay between $90 and $150 for a one hour Swedish massage.
Smaller towns, college towns and rural areas often provide the most budget-friendly massage rates. A one hour Swedish massage in towns like Asheville, Bozeman, Tucson or Santa Fe may run just $60 to $100.
These less populated areas have lower rents and living costs, allowing massage therapists to charge very reasonable rates.
The key takeaway?
Location has a massive impact on the pricing you'll encounter for massage therapy sessions. To enjoy frequent massages without breaking your budget, try venturing outside big coastal cities if possible. Or take advantage of discounted massage options to offset higher location-driven prices.
Massage Therapist Experience Level Impacts Pricing
A massage therapist's years of experience, advanced certifications and specialty skills all contribute to how much they charge per session. Logically, new therapists just starting out charge lower rates as they build a client base and gain confidence in their techniques.
But over time, as massage therapists add 5, 10 or even 20+ years of professional experience, they can command much higher pricing.
For example, a massage therapist just graduating massage school may only charge $50 to $80 per hour to attract new clients with lower pricing. They likely focus on common Swedish and deep tissue techniques without niche specialties during early years.
A massage therapist with several years of professional work may charge $70 to $120 per one hour session. At this mid-level, experienced therapists develop specialties like sports massage, incorporate hot stones or aromatherapy, and gain loyal repeat clientele.
At the top tier, massage therapists with 10 or 20+ years perfecting their craft can charge hourly rates of $100 to $150, or even higher depending on reputation and certifications. These experts often fuse multiple massage modalities for enhanced results.
While beginner massage therapists offer more affordability, advanced massage experts are absolutely worth the premium pricing. Their expertise translates into huge value for clients through tailored therapy, precision, and intuitive understanding of body pain points.
Extra Add-Ons and Upgrades Raise Massage Therapy Cost
While a basic Swedish massage keeps pricing down, specialized add-ons will raise your massage therapy costs. However, these additions often provide enhanced relaxation, healing, or pampering effects that justify the upcharge.
Common massage therapy upgrades include:
Aromatherapy – Scented essential oils are incorporated during the massage for sensory enjoyment and therapeutic benefits. Certain scents may aid sleep, relieve nausea, boost mood and reduce anxiety. This aromatic upgrade adds $10 to $15 to a standard massage.
Hot Stone Add-On – Any massage can be enhanced by incorporating heated stones at key points to melt away knots and tension. The penetrating heat also improves circulation. Expect a hot stone add-on to cost an extra $20 to $30.
Deep Tissue Techniques – For clients who want deeper pressure, many therapists can seamlessly integrate Deep Tissue techniques during Swedish or Sports Massages upon request. These specialized Deep Tissue maneuverings warrant an upcharge around $10 to $20.
Cupping Therapy – This modality uses suction cups along the body to reduce pain and enhance blood flow. Dynamic cupping techniques may boost sports performance and post-workout recovery. The specialized equipment and training for proper cupping means this add-on ranges from $15 to $25 per massage session.
CBD Topicals – CBD oils, creams or balms can be incorporated into massages. CBD is praised for amplifying pain relief and facilitating relaxation. However, because quality CBD products tend to be costly, a CBD upgrade averages $30 to $50 depending on CBD potency and amount used.
Oh, and don't forget to include a tip for your massage therapist in the cost calculation!
Smart Strategies for Saving Money on Massage Therapy
While many factors increase massage therapy costs, savvy clients have options to reduce pricing through discounts, incentives and package plans. Getting a great massage does not have to mean overspending. Here are smart money-saving strategies:
New Client Specials – Most massage therapists offer discounts or incentives to attract new first-time clients. This may be a set dollar amount off or percentage discount of 10% to 20% off a new client's first 1-3 massages.
Package Deals – Signing up for multiple massages at once lets you prepay at a discount. When massage therapists offer package deals, overall pricing may be reduced by 20% to 30%. Packages incentivize repeat business while locking in savings on future massages.
Student Discounts – Students can enjoy discounts by showing a valid student ID. Most student massage discounts fall in the range of 10% to 15% off regular rates. Just ask massage therapists if they offer student pricing.
Loyalty Programs – Some massage therapists provide loyalty rewards to return clients, such as reduced pricing after a certain number of visits or earning a free massage after a pre-set spending threshold. Loyalty perks provide deals to repeat visitors.
Group Bookings – Booking massages for groups allows you to negotiate potential bulk discounts. When scheduling for parties, corporate retreats, bridal showers, sports teams or any group of 4-6 people, ask the spa about discounted group rates. Common group massage discounts range from 10% to 20% off per person.
Ask About Discounts – Don't be shy! Ask your massage therapist if any current promotions or discounts apply to your visit before booking. Therapists periodically offer deals like referral bonuses, seasonal sales, limited-time discounts, or soft openings to fill new appointment slots. You'll never know unless you ask!
Key Factors That Determine Massage Therapy Costs
Armed with this detailed knowledge of what makes massages affordable versus pricey, you can make informed decisions about your massage therapy needs. Remember these key cost factors:
Massage technique – Relaxation vs. deep tissue and specialty techniques
Location – Big cities are priciest, smaller towns more affordable
Therapist experience level – Impacts rates for beginners vs. veterans
Session duration – 30 mins, 60 mins, 90 mins or more
Add-ons and upgrades like aromatherapy, hot stones, CBD oil
Discounts through new client deals, packages, promotions
Now that you know what exactly influences massage therapy pricing, you have the power to get personalized, therapeutic care while optimizing value. Seek out beginner therapists for more affordability, or premium experts for advanced results.
Add special upgrades if a splurge fits your budget. Take advantage of new client promotions, loyalty programs and other discounts to maximize savings.
Final Thoughts
With the right massage therapist match and smart budgeting, you can invest in regular massages that enhance your health, fitness and overall wellbeing. Use these insider tips to guide decisions about your ideal massage therapy experience.