Roots of Being is reader supported. When you buy through our links, we may get a commission.
Incense has been used as an aid for prayer, meditation, and religious ceremonies since time immemorial. It is inextricably intertwined with the divine. Over time, incense has migrated from the temple to the home, and is often used for aromatherapy, relaxation, pleasant vibes, and as an aid to meditation.
Aromas, scents, and fragrances are used to evoke specific responses and trigger certain feelings. That's why incense finds so many different applications. They are used to aid sleep, promote relaxation, stimulate creativity, improve concentration, encourage healing, increase motivation, and heighten sexual desire. Moreover, the presence of certain ingredients can be used for specific purposes.
In this article, we'll look at the best incense brands, and help you find the right incense for your needs.
---
Best Incense Brands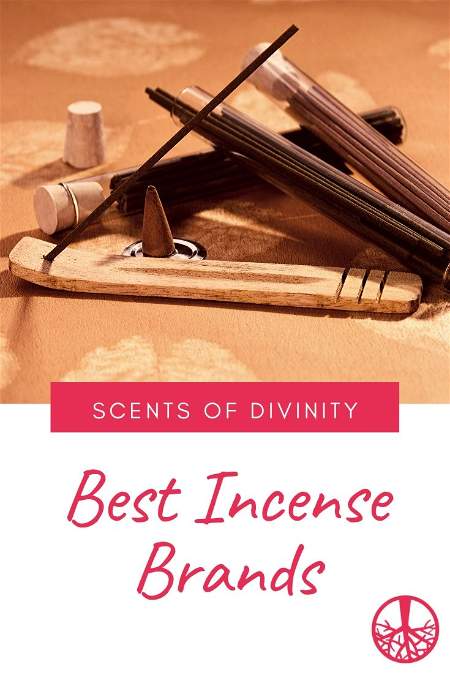 Whether you want to relax after a tiring day at work or just want to get a good night's sleep, there's a variety of incense brands available out there. In this article, we're going to review the best incense brands around, and help you find the right one(s) for your needs.
Shoyeido is a Japanese koh incense company that's been bringing high-quality incense products for centuries. We ranked the Shoyeido Golden Pavilion Incense as the Best Incense Sticks in the World.
Being environmentally conscious, Shoyeido brand incense only uses natural materials in their incense. While they offer a wide array of incense lines, the Shoyeido Daily Incense is their most loved series.
The Daily Incense line comprises 8 uniquely blended incense sticks made with premium quality ingredients. They have a Japanese name for every scent along with the English translation of the name printed on the front of a beautifully designed box. Although they use a variety of ingredients in each variant, there are 5 common ones that are present in all of the different sticks.
These include sandalwood, clove, cinnamon, camphor, and patchouli. However, each variant is enhanced with few extra spices to give off a distinctive scent and create a unique effect.
Last update on 2023-08-26 / Affiliate links / Images from Amazon Product Advertising API
---
Chakras natural incense sticks offer a unique and balanced blend of aromas. The best quality of these incense sticks is that they are made with 100% natural ingredients. They are not only functional but also ensure that you stay safe from nasty chemicals like charcoal. The versatile packaging represents various fragrances such as jasmine, ylang-ylang, frankincense, peppermint, lotus, sage, rose, sandalwood, bergamot, and patchouli.
You can get these naturally made incense sticks at an affordable price, yet they have a long-lasting scent of around 60 minutes. Another good feature of this incense brand is that it uses recyclable packaging material and individual packets are made for every chakra.
The detailed description and mantras make it a perfect gift for someone who's into yoga and meditation.
Last update on 2023-08-26 / Affiliate links / Images from Amazon Product Advertising API
---
HEM is a very well recognized name in the world of incense. The incense sticks in this pack are handmade in India and available in a variety of scents. These include Egyptian jasmine, eucalyptus, amber sandal, opium, lemongrass, and lavender. Lavender is one of their best and most popular scents.
Lavender is a natural sleep and relaxation inducer and creates tranquility to unwind your tensions. Besides that, the amazing scent helps removes nasty odors and can improve the overall environment of your home. It's the perfect incense stick choice for those who have a very hectic work life and want to feel completely at peace when they get back home.
HEM says that they use all-natural ingredients. But it's not always clear whether HEM uses some synthetic ingredients.
Last update on 2023-08-26 / Affiliate links / Images from Amazon Product Advertising API
---
Baieido is another Japanese incense manufacturer that has dedicated itself to producing incense over the past 300 years. One of their most popular lines is the Baieido Bikou Kobunboku. Bikou means 'delicate incense.'
This incense series is made with a similar recipe as their kobunboku incense. However, with Bikou, you get a nice floral woodiness in the mix. The fragrances are soft and fresh blended with Chinese herbs like cassia and other ingredients including sandalwood and aloeswood.
The naturally made Bikou incense comes in a package of 190 sticks that are 14 centimeters long.
Last update on 2023-08-26 / Affiliate links / Images from Amazon Product Advertising API
---
Kunmeido is from Osaka, Japan and is also one of the giants in the Japanese incense market. Their incense, Reiryo Koh, is truly a masterpiece. 'The temple of eternal peace', Eiheji, that's located in Japan uses this incense.
It has a very traditional and rich aroma with a slightly peppery scent and spicy notes that can make you go back to medieval times.
Reiryo Koh, contains clove, sandalwood, fenugreek, turmeric, patchouli, and borneol camphor as its main ingredients. Other ingredients like cumin, oregano, dill, and fennel enhance the aroma.
But it's not all spice! You will also get an occluded sense of sweetness in the blends.
Last update on 2023-08-26 / Affiliate links / Images from Amazon Product Advertising API
---
If you're on the lookout for high-quality materials combined into a blend and merged in one incense stick, Gonesh is the brand for you. They use the top quality charcoal content that delivers a rich fragrance and clean burn.
Sandalwood is the most popular scent, which quickly gives a soothing, relaxing, and warm feeling. However, you can also choose from other scents such as lavender, lemongrass, and jasmine.
These naturally made incense sticks are nearly 12 inches in length and are long-lasting. Be sure to store these properly, as incense can go bad.
Last update on 2023-08-26 / Affiliate links / Images from Amazon Product Advertising API
---
The Benefits of Burning Incense Sticks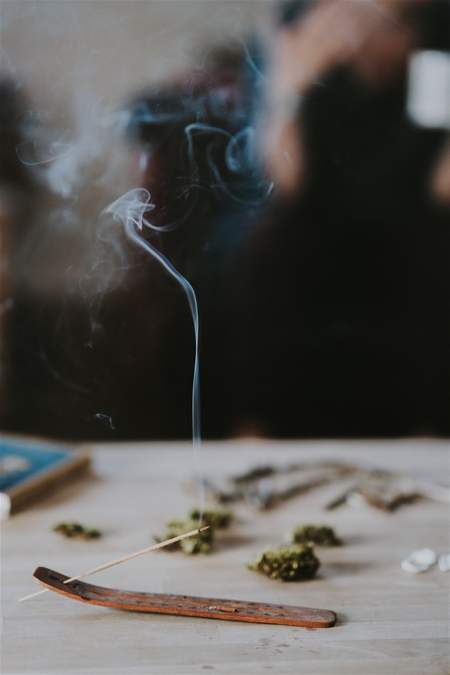 Here are some of the best physical and psychological benefits of burning incense.
Boosts Focus and Concentration
Burning incense is a yoga ritual for a reason. It actually promotes mindfulness and improves your ability to focus and concentrate. Therefore, people love to use it when they feel they need to connect to their spiritual selves and be fully aware of what surrounds them.
For this reason, you can also burn incense while working or studying in addition to when you're doing yoga or meditation.
Improves Your Ability to Be Creative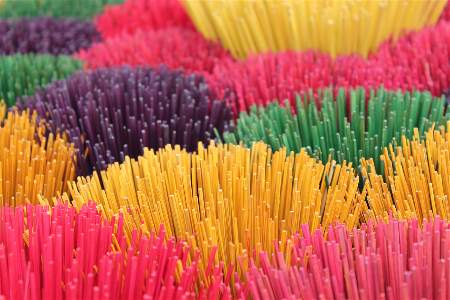 The pleasant fragrance of natural herbs, spices, and flowers has the power to stimulate your brain and get your creative juices flowing. Therefore, burning incense helps people feel inspired and identify beauty around them.
Because of the calming effects of different aromas, incense makes your mind stress-free and invites peace. Incense also helps your imagination run free and uninhibited by and external stressors.
Relieves Anxiety and Depression
Scientific research has proven that certain incense ingredients such as frankincense resin can activate brain channels that alleviate anxiety and depression. Others like lavender and pine calm down your nerves and help you release tension. They slow down your heart rate and soothe your nervous system.
Additionally, certain ingredients can even relieve built-up tension in the muscles and relax them.
Thus, stress, anxiety, and depression can be curbed with the regular use of incense. Just make sure to pick the right ingredients for it.
Helps You Sleep Naturally and Peacefully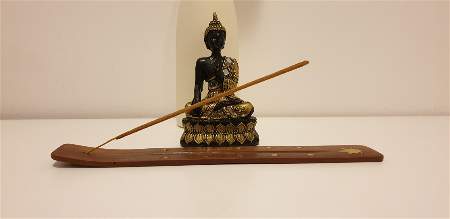 Burning incense is an effective remedy for those who have trouble falling asleep or struggle with other sleep-related disorders. The sedative properties of ingredients in incense like lavender make incense an excellent natural treatment to help with insomnia. So if you face any sleep troubles, you should try sleep meditation with some lavender incense.
It's incredibly beneficial for inducing drowsiness and is a widely popular sleep aid since ancient times.
Freshens the Air
That's one of the most common reasons why people like to burn incense in homes. The natural fragrances of herbs are not just pleasant to smell but they can deodorize the air inside your house.
This is especially important if you're living in a setting that doesn't have adequate ventilation or is too crammed up. The fresh scents will keep your homes smelling like nature all day! Keep in mind that essential oil nebulizers may be a better option if you don't like the smoke of incense.
---
Things to Consider When Choosing Incense
If you're looking to buy the best incense available, here are some of the factors you should take into consideration:
Why You're Getting Incense Sticks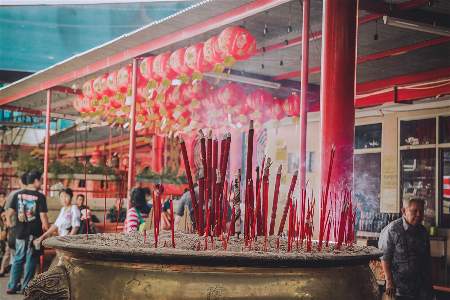 While some people use incense strictly for religious and spiritual reasons, others may use it to improve their health. For religious reasons, you can perhaps go for a variety of different scents and ingredients. But if you're using incense for more specific aromatherapy purposes like relaxation, sleep induction, mood enhancement, improved sexual energy, and others like bug-killing or smell masking, you need to look for particular ingredients. F
or example, lavender works great as sleeping aid while lemongrass is a good insect repellant as well as a deodorant. So, pick the right blend according to your requirements and/or preferences.
Number of Scents in a Pack
If you're a big fan of a variety of scents or make use of incense in a wide range of activities, you will soon burn through them and will need frequent restocking. For this reason, most incense brands offer their products in a variety of pack sizes, the most common being 50 scents in a pack.
However, some offer as many as 120 scents or more.
Variety packs are a great option for a beginner. Those who are familiar with scents will want to get the ones they love.
Number of Incense Sticks or Cones in a Pack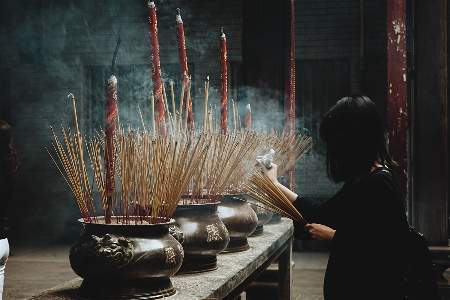 Just like the variety in scents, you also have different options for choosing between the number of sticks or cones that come in a single pack of incense. Again, for a seasoned user, buying incense in bulk is a more economical option.
Length of the Incense Stick or Cone
This is really important when finding the best product because the length of the stick or cone determines how long the product will last. Cones are generally much shorter than sticks. Moreover, some incense lovers find sticks to be easier to use. The longer the stick the longer it will burn. As a general rule, a stick length of 10-12 inches can burn for up to an hour. Incense cones, on the other hand, are usually 7-8 inches long can burn for 15-20 minutes.
However, remember that if you want an incredible backflow incense burner, you'll want to stick with backflow incense cones.
Go for Handmade, Natural Ingredients
Incense made from natural ingredients is much healthier and offers far more benefits than incense made from synthetic ingredients that just give off artificial scents. Sometimes, they can be too strong and may smell unpleasant.
Dyes are also present in these products so that they look more appealing and those can release harmful fumes when burned, causing irritation. This can particularly be a problem for those with respiratory conditions such as asthma.
Therefore, you should always check the list of ingredients on the pack and choose a product that contains natural ingredients only. These include real herbs and flowers that smell pleasant and make it easier to breathe in the aromas. Thus, it ensures better health and safety of you and those around you. Here are several of our favorite natural incense sticks.
---
Conclusion
Burning incense is great for your homes, body, mind, and soul. The refreshing aromas are not only pleasing to your senses but deliver a number of health benefits too. With this review on the top incense brands, we hope you will be able to choose the perfect one for your home or workplace. With the large variety of ingredients and scents, there's an incense brand for everyone! So, try them today and get ready to feel relaxed.