Roots of Being is reader supported. When you buy through our links, we may get a commission.
Essential oil nebulizers are beautiful, sculptural devices capable of producing heavenly scents from pure essential oils. These devices expel a fine mist without water or heat, by harnessing the Bernoulli principle. With this technique, the essential oils remain pure and are not diluted or altered by heat.
With the nebulizer, the essential oil is turned directly into a cool vapor that spreads inside the room. There are a lot of nebulizers in the market today but if you want the best essential oil nebulizer, then get the Organic Aromas Nebulizing Pure Essential Oil Diffuser.
---
Key Points at a Glance
Durable Air Pump
Adjustable Mist Strength
Quiet Operation
Optional Rainbow LED Light
Diffuses Pure Essential Oils
Beautifully Designed
Non-Slip Base
Easy To Clean
The Details
The Organic Aromas Nebulizing Pure Essential Oil Diffuser made it to the top of our list because it is a good combination of functionality and aesthetics. The glass and wood materials used are designed to look elegant so you'll be proud to use it at home, in the office or in your place of business.
Aside from looking good, it is also a powerful nebulizer that diffuses pure essential oil in the air. Lots of users agree that with this, they can really smell the essential oil diffused throughout the room. The strength of the mist can be controlled by turning the knob, which also turns the unit off.
For added aesthetic value, the glass is lighted with a rainbow-colored LED light. It cycles through the colors and can be easily switched on or off by using the touch-sensitive button beside the knob. It cycles through a 2-minute diffusion and 1-minute resting period. It can run through this cycle for 2 hours before it automatically turns off.
Nebulizing diffusers are known for being noisy. But this one runs quietly, especially in the lowest setting. Most users quickly get used to the vibrating sound, but some are annoyed by it.
The tiny tubes are suitable for most essential oils. But using thicker oils may clog the unit. Nevertheless, cleaning it up is easy and can be done by using rubbing alcohol. Many customers love how elegant it looks because of the glass body but some feel that it is too fragile to work around kids or pets.
Last update on 2023-11-28 / Affiliate links / Images from Amazon Product Advertising API
---
Best Essential Oil Nebulizer Comparison Table
Preview
Top Choice!
Runner-Up
Budget Pick
Best for Car Use
Best for Switching Oils
Top Choice!
Preview
Runner-Up
Preview
Budget Pick
Preview
Best for Car Use
Preview
Best for Switching Oils
Preview
Last update on 2023-11-28 / Affiliate links / Images from Amazon Product Advertising API
---
Key Points at a Glance
Heat Free Diffusion
Natural Materials
Adjustable Mist Strength
Durable And Long Lasting
Multiple Beautiful Designs
Suitable For Pure Essential Oils
The Details
Quite similar to our top choice and landing in second place is the Aromis Wood And Glass Nebulizer. This also combines form and function. It diffuses pure essential oils into the air by making use of air pressure provided by the air pump and tiny tubules.
The amount of mist formed uring diffusion can be controlled with the knob. It also has a built-in timer function that turns on for 10 minutes then off for another 10 minutes. This unit also shuts off automatically after 4 hours of use.
As with other essential oil nebulizers, this unit also produces a sound while switched on. Some customers think the motor's hum is too loud while some feel that it isn't that loud because they can still sleep with it on.
This nebulizer is very easy to use because all you need to do is to add the pure essential oil and turn it on. It effectively fills a small room to an area of 30' x 30' with the scent of your selected essential oil. There are also several designs to choose from and each one is beautifully made with a natural glass bottle plus a wooden base.
Sale
Last update on 2023-11-28 / Affiliate links / Images from Amazon Product Advertising API
---
Key Points at a Glance
Waterless Diffusion
Easy To Use
Suitable For Pure Essential Oils
Travel-Friendly
USB Compatible
Includes A Wall Plug Adaptor
Quiet Operation
The Details
For budgeted consumers, the Guru Nanda Plugin Essential Oil Diffuser is a great choice. Although it doesn't look as decorative as the other two nebulizers on the top of our list, it still functions well. Essential oils are diffused without using water so the mist produced isn't diluted.
This nebulizer is easy to use. Just attach the bottle of essential oil, plug it in then start diffusing. It has a USB attachment so it can be plugged into a laptop. There is also a wall plug adaptor included for more power source options.
Guru Nada has its own essential oils that fit perfectly in the nebulizer but other bottles can also be used. Some customers Nonetheless, when the bottles are perfectly fitted it can diffuse most essential oils except those that have a thicker consistency.
Thicker essential oils can clog up the unit so manufacturers advise against it. If it does clog up when used, most customers recommend using alcohol to clean it up. This affordable nebulizer is also very portable. It is small enough to fit in a pouch so you can bring it with you through your travels. Also, this unit can be used inside the car and fitted in a USB port.
Last update on 2023-11-28 / Affiliate links / Images from Amazon Product Advertising API
---
Key Points at a Glance
Diffuses Pure Essential Oils
USB Powered
Multiple Timer Setting
Portable
BPA-Free Materials
Decorative
The Details
For those looking for a suitable nebulizer for use inside the car, the Omnilight Diffuser Nebulizer will get the job done. This is a compact unit that as big as a smartphone. It also designed to fit in a car's cup holder so that it is secured even while driving. If you're primarily interested in car diffusers in general, see our article on oil diffusers for cars here.
The USB plug makes it suitable not only for the car but also for the office. You can plug it in your computer to enjoy the amazing essential oils of your preference. It features a 4 timer setting which is also indicated by LED lights.
Many users loved this product because it is compact, and beautifully designed. It has a sleek and simple design that different customers liked. It also works well and produces a very fine mist that doesn't obstruct drivers visually when used inside the car.
It also comes with a 10 ml bottle that you can fill with your favorite essential oil. Customers also liked that it doesn't need water to work but it isn't also advisable for thicker oils because of the risk of clogging. Although it is small in size, many customers find that it powerful enough to produce a mist that spreads throughout a room or the whole car.
Last update on 2023-11-28 / Affiliate links / Images from Amazon Product Advertising API
---
Key Points at a Glance
Patented Quick Change Attachments
With Built-In Timer
Multiple Colors To Choose From
Small And Portable
Compatible With Pure Essential Oils
Five Year Warranty
The Details
If you want to switch essential oils quickly, you'll find that the Aroma-Ace™ Atomizing Diffuser is the best one for you. It comes with the patented Quick Change Atomizer System. The atomizer directly connects to the essential oil bottles and can be swapped easily to change the oils. With this, there is no more mess due to the pouring of essential oils. Each unit includes two quick-change attachments.
This diffuses pure essential oils into the air so the scent is not diluted. The oil is diffused through a cold diffusion technology, which doesn't affect the different properties of the oil used. Depending on the oil used, it can help with relaxation, respiration, mood enhancement, protection from microorganisms and many others.
There are three knobs at the side of the atomizer which controls the output of the mist and the timer setting. It has a built-in timer and a directional control spout so you can direct the mist. This nebulizer is also available in different colors, namely black, blue, green and lavender.
This diffuser is powerful and it works well in diffusing the essential oil as a fine mist but it can be too noisy for some customers. Although some report problems about leaking, one customer suggested not to remove the bottle of oil immediately after turning it off. Letting it sit for a few minutes solves the leaking problem.
Advanced Aromatherapy Essential Oil Diffuser
This powerful, compact, all-in-one essential oil...
State of the art "cold diffusion" technology...
Easy to use timing controls provide exceptional...
Change oil in seconds with the innovative "quick...
Aromatherapy Essential Oil Diffuser
Last update on 2023-11-28 / Affiliate links / Images from Amazon Product Advertising API
---
Nebulizing Diffuser Buyer's Guide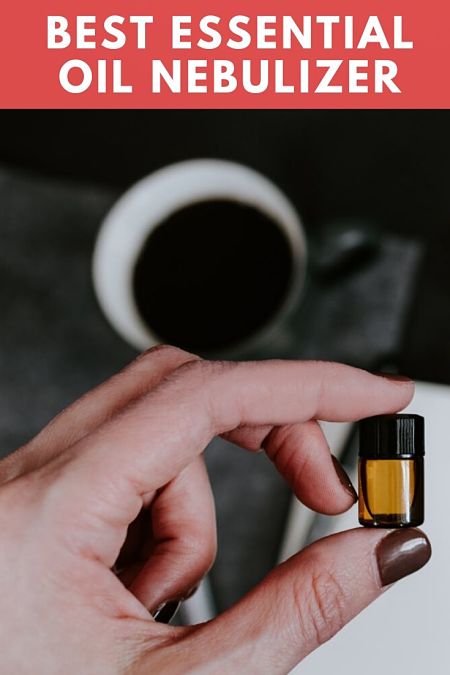 Who Should Buy an Nebulizing Diffuser
There are many people who can benefit well from an essential oil nebulizer. First off are those who want to take advantage of the essential oil therapeutic benefits. Different essential oils have different effects on the body and they can affect the body when they are inhaled. The great thing about nebulizers is that it diffuses pure or concentrated essential oils.
Nebulizers aren't the only machines that could be used to diffuse essential oils. There are also humidifying diffusers that mix water with the oil. Although this saves on oil use, it can also be messy for some because the water might get spilled. For those who want to lessen the risk of creating a mess because of spilled water, a nebulizing diffuser is a good alternative.
People who want to make their place of business, office or home smell more pleasant, an essential oil nebulizer is quite useful. It effectively diffuses essential oils to help get rid of nasty odors as well as to kill the different viruses, bacteria and other microorganisms in the air.
Important Features to Consider
When looking for an essential oil nebulizer to buy, there are a few features to consider. Listed here are some of them but the final decision on what features matters most remains affected by the needs of the customer.
Timer
A timer is of great importance to a nebulizer. Since it is already diffusing pure essential oils, it is not advisable to run it on continuous mode for a long time. Essential oils are quite expensive but you can prolong their presence in the air by diffusing by intervals with a few minutes or seconds in between.
Different essential oil nebulizers are programmed to diffuse and rest for several minutes or seconds. There are even others that offer multiple timer settings to make them more fit for the customer's intended use. Timers can also be programmed to shut off the nebulizers automatically after a certain period of time.
Adjustable Mist
Aside from timing the misting sessions, there are also essential oil nebulizers that allow users to set how strong the mist is. Setting the mist on low is best for smaller rooms while setting it on high is best for spacious rooms. Also, some nebulizers are noisier when they are set on high mist than on the lower mist level.
Quiet Operation
Nebulizing diffusers are known to be noisier as compared to humidifying diffusers because of the air pump or motor. It naturally produces a humming sound. In some nebulizers, customers describe the sound as a slurping sound.
The noise tolerance varies from one person to another but some nebulizers are specifically built to produce lesser noise. They may include specially designed encasements to lessen the sound produced by the pump or motor.
Power Source
The power source of the nebulizer is also an important consideration. Some are designed to be plugged in a wall outlet for a more stable source of power. Others can be plugged in a USB port for better portability.
Your choice of the power source will depend on where you want to use it. For people who want to use it in their car or in the office, a USB plug is very handy. For others who plan to use it at home or in their place of business where a wall socket is readily available, they can opt for the ones with a plug.
Easy To Clean
Essential oils come in different colors and different consistencies. When used on nebulizers, it is possible for them to clog if it is not cleaned regularly. Similarly, essential oils with thicker consistency are more likely to clog the unit.
When looking for a nebulizer to buy, make sure that they are easy to clean. Most nebulizers can be cleaned with alcohol by swishing it around. Some also diffuse alcohol to thoroughly clean the parts. Look for units that you won't have to open up to clean and clean them regularly.
LED Lights
LED lights on nebulizers have several uses. Some use them as indicator lights to signify that the nebulizer is on while some use it to identify the timer setting that's currently running.
On the other hand, LED lights can also be used to add decoration to the nebulizer. They can use a variety of colors to improve relaxation. Some units will automatically switch the decorative LED lights on as soon as the nebulizer is on. Others have a switch that can allow users to choose whether to use the LED lights or not.
Aesthetic Value
A lot of the cheaper essential oil diffusers use plastic as their primary materials. Wood-look plastic and imitation glass. The higher-end units are made of real wood and real glass, and the difference in quality is immediately apparent.
Warranties And Guarantees
Lastly, it is also good to take a look at the warranties or guarantees that come with products. This helps protect you from a defective product or when the nebulizers suddenly stop working a few months or years after the purchase.
Frequently Asked Questions
Are Nebulizers Noisy?
Essential oil nebulizers have a reputation of being noisy than other diffusers like the ultrasonic ones. This is because of their motor. It produces a vibrating or humming sound that can be annoying for some people. On the other hand, some consider the humming sound like a white noise that becomes unnoticeable as you get used to it.
Some nebulizers models are also quieter than others. This is because some manufacturers may add a few components to help out with the noise.
Can It Be Used With Fragrance Oils?
Most nebulizers manufacturers prefer pure essential oils to be used on their units rather than fragrance oils. Essential oils are extracts from plants while fragrance oils are made of various chemicals to achieve a specific scent. The synthetic components of fragrance oils can cause problems to nebulizers so it isn't advised to use them.
How Often Do You Need To Clean It?
The frequency and schedule of cleaning your essential oil nebulizer will depend on how much you use it as well as the essential oils that you diffuse. The main thing that you should do is not to allow the oil to dry up or else it will clog the nebulizer. Just make sure you clean it before you store it and before the oils dry up.
---
Other Products We Looked At:
The Smiley Daisy Nebulizing Diffuser is also a very good unit to buy when you want a nebulizing diffuser that gives you much control over the diffusion time. It has multiple timers that allow you to select how long you want it to diffuse, how long you want it to rest and for how long the set cycle runs.
This nebulizer is small and portable plus it comes with a USB cable for power connection so you can plug it in your car or a laptop. This is great to use when you want essential oils to mix with the air but don't like the added moisture that ultrasonic humidifiers produce.
Some people complain about the noise it produces while diffusing but most don't mind it at all. Many are impressed with the control given for setting the diffuser but some were a bit disappointed that it doesn't keep the settings after it is switched off.
Key Points at a Glance
Maintains Purity Of Essential Oils
Powered Through A USB Cable
Multiple Timer Setting
Last update on 2023-11-28 / Affiliate links / Images from Amazon Product Advertising API
---
For a personal nebulizer that's perfect for your nightstand, the Utama Spice Nebulizing Diffuser is a great choice. It is small in size but is still efficiently works to cover up to 400 sq ft. It diffuses the essential oil without using heat, water nor plastic.
It is a beautiful piece that's made of glass and a wooden base. It can be powered by a USB port that's plugged into a laptop or a powerbank. The knob on the base controls the intensity of the mist while it diffuses for two minutes then turns off for a minute. This cycle continues for 2 hours before it automatically shuts off.
There is also an LED light that's meant to add allure to the nebulizer but some don't like it and wished that there was a way to switch it off. Although most customers loved it because it works great for them, there are some who think they received a defective product because it burned out or it just stopped working without a clear reason why.
Key Points at a Glance
Efficient And High Quality
USB Compatible
Beautiful Design
Last update on 2023-11-28 / Affiliate links / Images from Amazon Product Advertising API
---

Many other nebulizers combine the use of glass and a wooden base but the Gya Labs Nebulizing Diffuser uses glass and anodized aluminum instead. This makes the unit lighter and modern-looking. The base is also finished in various colors, namely: rose gold, black and red.
This nebulizer has 2 buttons that can be used to control how much mist is produced and for how long the unit diffuses. It comes with a USB plug and or a U.S. compliant plug. The unit also includes a 1-year warranty.
Many users agree that this nebulizer is of great value for your money because of how functional and efficient it is. Some just wished that instructions on how to clean it are included in the manual. Like other nebulizers, there are still some people who think that it is too loud for them.
Key Points at a Glance
Covers Up To 25 m2
Adjustable Mist Strength And Duration
Multiple Colors Available
Last update on 2023-11-28 / Affiliate links / Images from Amazon Product Advertising API
---
Made with an all-natural glass bottle and a wooden base, the UONE Aroma Nebulizing Diffuser is an ideal choice when you don't want your oil to be in contact with any artificial materials. It produces a cold vapor of pure essential oils so there is no risk of scalding and the therapeutic nature of the essential oils is preserved.
This is very easy to control with the use of the touch button timer which turns the unit on. A 2-hour cycle that involves 2 minutes of diffusion and 1 minute of rest is activated with a simple touch of the button. The LED lights also automatically turn on and cycle through the 7 colors.
Most customers loved this nebulizer even if it isn't the best looking one in the market because it works well for them. However, some were still disappointed because their units didn't last long. They also didn't notice a lingering scent in the room after diffusing for 2 hours.
Key Points at a Glance
All-Natural Materials
Touch Button Timer
2-Year Factory Warranty
Last update on 2023-11-28 / Affiliate links / Images from Amazon Product Advertising API
---
Diffuse pure, undiluted essential oils and fill the room with it in just minutes. The Two Scents Raindrop Waterless Diffuser can be used to fill any room with the scent and therapeutic benefits of essential oils. It produces a dry mist of essential oil molecules that spreads to the air without involving heat or water.
To turn this nebulizer on and start diffusing, all you need to do is to place about 30 ml of essential oil in the glass bottle then slide your finger over the touch sensor. This starts the diffusion and also turns on the lights, which come in 7 different colors.
Some loved this diffuser because it works well for them but some also found it to stop working within days of use. Good thing that the customer service is great and most of them got replacements. Some also find it to be a bit expensive but is also worth the price.
Key Points at a Glance
Touch Sensor Controls
Suitable For Large Rooms
Decorative Nebulizer
Last update on 2023-11-28 / Affiliate links / Images from Amazon Product Advertising API
---
Conclusion
Using essential oil nebulizers offer an efficient way to spread the essential oils in the air without adding moisture or heating it. Of all the nebulizers available today, the lovely wood and glass Organic Aromas Nebulizing Pure Essential Oil Diffuser is the best choice. A close second is the Aromis Wood And Glass Nebulizer.
And for those who watch their coins, the Guru Nanda Plugin Essential Oil Diffuser is an excellent choice.
Nebulize away!

Last update on 2023-11-28 / Affiliate links / Images from Amazon Product Advertising API
---