Incense comes in many forms, though cones and sticks are most common. With those forms also come various types of incense burners. While you burn incense, it is normal for the ash to accumulate on the designated collector of your burner.
Even if there are already ashes from previous incense burning sessions, you can still use your incense burner for another session. However, the ash and sticky resin eventually build up.
There will come a time that you'll need to clean it. In this article, we'll look at how to clean an incense burner!
---
Why You Should Clean Your Incense Burner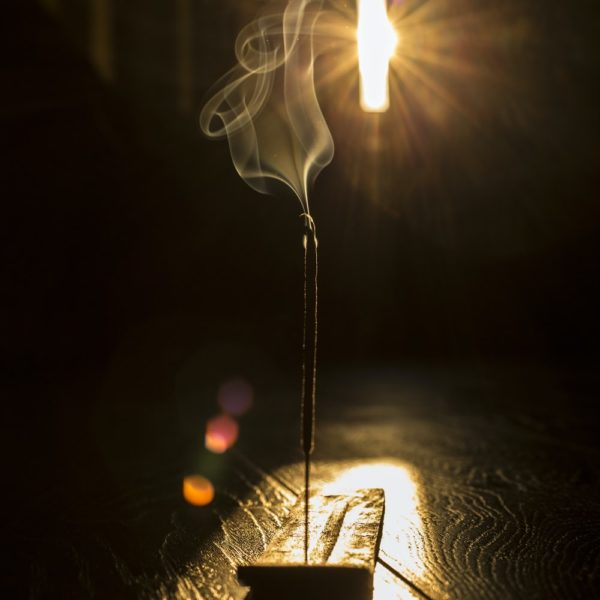 Before we instruct you on how to clean your incense burner, let us first tell you why you should do it. Primarily, you want to remove the accumulated ash on it. This is especially true for incense burners that have the ash exposed like the Folkulture Incense Holder.
Last update on 2023-08-26 / Affiliate links / Images from Amazon Product Advertising API
Exposed ash can easily be blown away and you would want to throw it out before it gets scattered everywhere.
Depending on the incense you burn and the incense burner you have, it might also feel sticky. This is usually observed in resin incense burners like this AM Incense Burner.
Last update on 2023-08-26 / Affiliate links / Images from Amazon Product Advertising API
That sticky melted resin will certainly attract even more dirt and dust, and is more of a pain to clean off than just ash. Although your incense burner could still be functional, it won't look as appealing as before because of all the dirt and ick.
Lastly, you also want to clean your incense burner to make sure it still works properly. If you have box type incense burners, like this beautiful Govinda Wooden Coffin Incense Burner, you don't really have to clean the ash out because the ash helps keep the incense lit.
Last update on 2023-08-26 / Affiliate links / Images from Amazon Product Advertising API
However, if there is already soot on the holes on the cover, the soot could also prevent the incense from burning properly. You might find that the ember on your incense keeps on dying even if it was properly lit, high quality, and completely dry.
This is simply because there isn't enough oxygen for the burning process due to the blockages of the holes. You also want to be sure to burn high-quality incense sticks from some of the best incense brands around.
---
How to Clean an Incense Burner
Here are the basics for cleaning incense burners.
1. Dump The Ash Out Of Your Burner
For some incense burners like the Kaizen Casa Incense Burner, this is easy to do.
Last update on 2023-08-26 / Affiliate links / Images from Amazon Product Advertising API
However, for those that have crevices like this uniidea Incense Burner Bowl, it can be tougher to completely remove all the ashes.
Last update on 2023-08-26 / Affiliate links / Images from Amazon Product Advertising API
If you can't get everything out, you may need to resort to soaking the burner in water and soap (see below).
2. Wipe Off Remaining Ash With Damp Tissue Or Cloth
To thoroughly remove the ash from your incense burner, you can use a damp tissue or cloth to wipe off the remaining ash and resin. Sometimes, rolling the corner of the tissue into a pointed tip can successfully remove all the ashes stuck in the crevices.
If your incense burner isn't fully cleaned at this point, you should try the other additional and optional steps below.
3. Soak In Warm Water With Dishwashing Liquid (Optional)
For ceramic incense burners that have crevices where ash can get stuck, or for resin-burning censers, you can remove the ash by soaking it in a basin of warm water with dishwashing liquid.
Use of dishwashing liquid can also help remove the oils and left-over resin that may be the reason why some of the ashes are stuck on your incense burner.
This step should be avoided on wooden incense burners, as the water can damage the wood. However, you can still spot clean the sticky spots with soapy water.
Wet a piece of cloth and wring it out so it feels nearly dry then use it to wipe off the sticky substance on your wooden incense burner.
4. Let It Completely Dry
Before you use your incense burner again, you should make sure that it is completely dry. If not, the ashes are more likely to stick to the burner and you'd have to clean it up thoroughly again.
---
Tips While Cleaning Your Incense Burner
Save that Ash!
Box-type incense burners actually need the ash to be present for them to work properly. Be sure to save some and don't throw out the entire collected ash.
Also, don't forget to poke the holes with a smaller stick or needle to make sure that the air flows freely through them.
This type of incense burner may also have a metal bottom, which some people clean with toothpaste or baking soda. You can do this too, but just be careful in using abrasive substances as they could scratch or etch your incense burner.
Alcohol or Acetone Cleaning
Some users suggest using alcohol or acetone to clean your incense burner. These substances may be used to remove the ash and resin build-up on the incense burner. But these harsher cleaners could also remove the finish, polish, paint, or coating used over the incense burner.
It is best to start with a milder cleaner to remove the dirt and build-up. Additionally, regular cleaning would prevent tough-to-remove grime on your incense burners. If you can't get the burner clean with regular soap and water, it may be time to step up to the more potent stuff.
And of course, always make sure there are no flames or lit incense around when working with alcohol.
How to Clean Incense Resin from Burner
As mentioned above, if you've got a lot of resin from past incense sessions coating your burner, you'll want to start by soaking it in warm soapy water. From there, you may be able to wipe off the incense resin with a towel. If that doesn't work, try alcohol or acetone, with the caveats above.
How to Clean Incense Residue
Incense residue can result in sticky gunk that accumulates around your incense burner, as the smoke dissipates and forms a sappy residue.
The best way to clean incense residue is with dish soap and warm water. You may need to scrub a bit, but the dish soap will loosen the sticky residue and eventually remove it.
To avoid accumulate of incense residue, you can set out a bowl of baking soda near the incense stick or cone, and that will help absorb the residue.
---
When Should You Clean Your Incense Burner?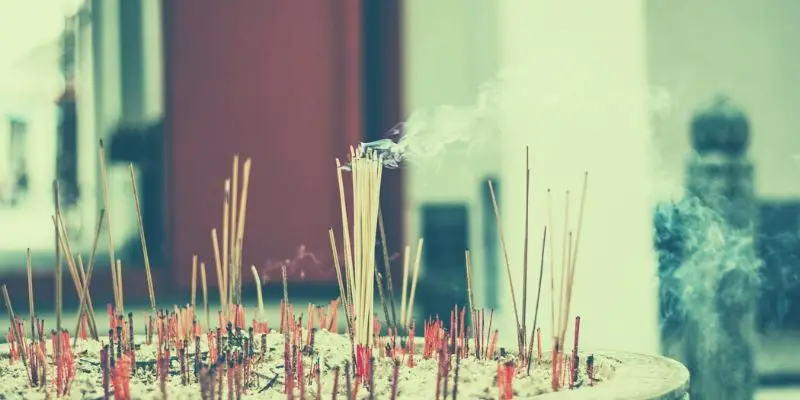 How often and when exactly to clean your incense burner will depend on how often you use it, what type of incense holder you are using, and your personal preference. Of course, if you use it often, you'll find that the ash piles up fast. You can simply throw this out and opt for a deep cleaning some other time.
Some ceramic incense holder manufacturers recommend cleaning the burner weekly to prevent the dirt from building up. Nevertheless, it will still depend on the user.
Some are comfortable using an incense holder with ashes on it while others would prefer it to be thoroughly cleaned before they light up the incense.
And while you're at it, you should probably clean out any electronics in the room where you burn your incense! Incense can damage those, as well.