Roots of Being is reader supported. When you buy through our links, we may get a commission.
Much of the highest quality frankincense is only available in resin form. Incense sticks and incense cones just don't do frankincense justice. In order to get the full majesty and meaning of frankincense, burning resin incense is the way to go.
But many of us don't want to deal with troublesome charcoal discs. The self-lighting ones contain questionable chemicals that could be harmful and could damage walls, and the non-self-lighting ones are a pain. Is there a way to burn frankincense without charcoal?
In this article, we'll look at a few electric resin incense burners, and explain how to burn frankincense without charcoal.
---
What is Frankincense?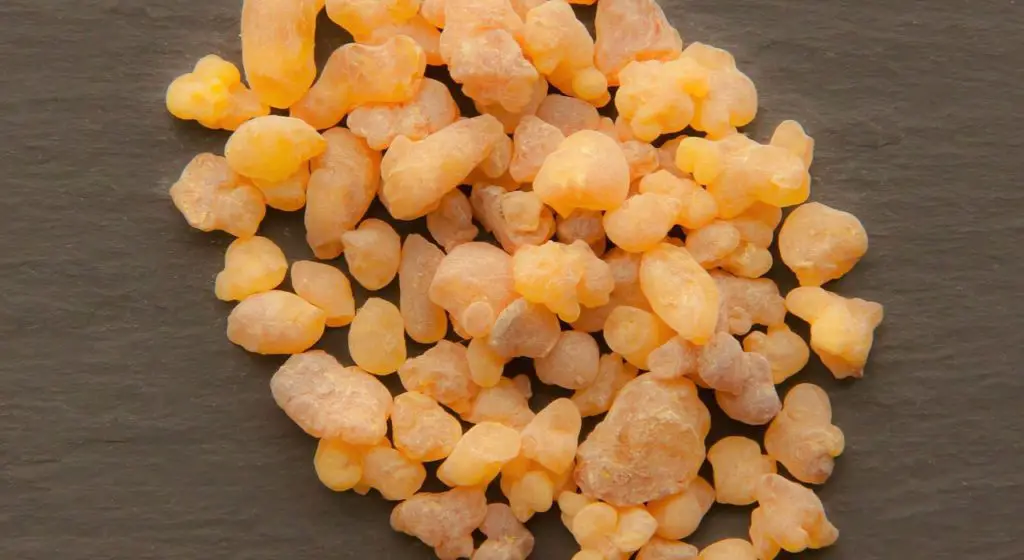 Frankincense is the harvested dry resinous sap from the Boswellia Sacra shrub. It's native to parts of Africa and Arabia. The shrub has a ragged unkempt appearance as the bark peels away constantly.
This is a botanical that prefers dry, dusty climes.
What is frankincense used for?
Scientific evidence is limited, but many people believe that frankincense is a natural healer, in a way similar to kava for anxiety. One such study of research was reported by Science Today.
It stated that the burning of frankincense activates parts of the brain that help ease anxiety and depression. It's also used for its fragrance in perfumes and soaps. The use we're looking at in this article is that of incense. This can be especially important when combined with anxiety meditation.
What is incense?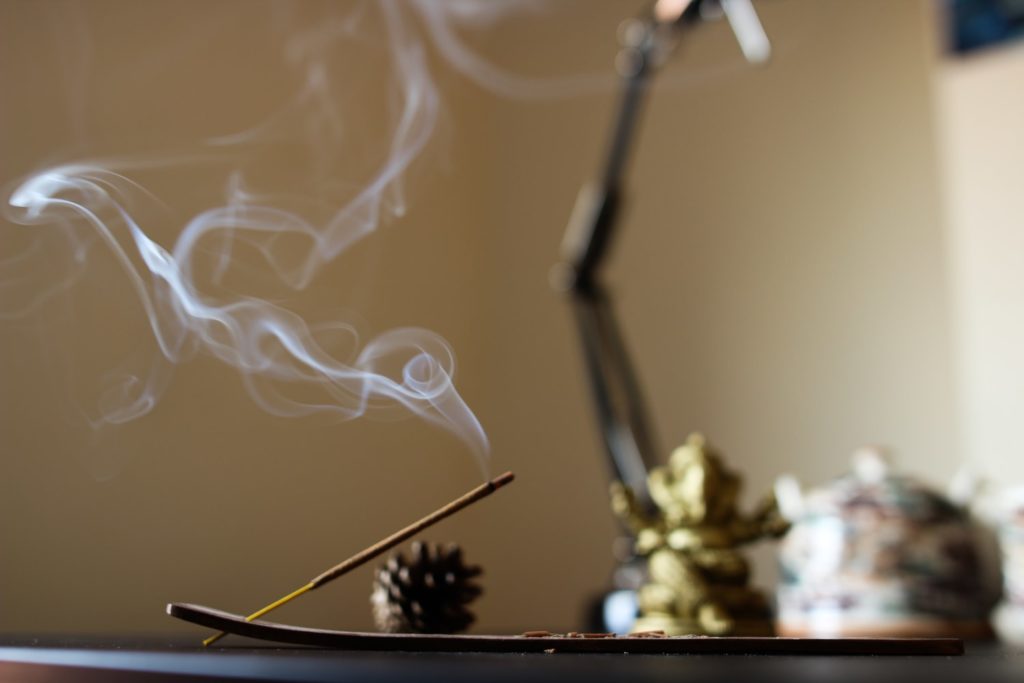 Incense is a natural plant-based substance, made up of resins, roots, barks, seeds, or petals. It's used for its fragrant and healing properties, which are powerful when burned.
This can come in the form of sticks, powder, or nuggets. Once lit, they continue to burn for around 1-1.5 hours, depending on the materials used.
Incense burns flameless as it slowly smolders. Throughout the burning, it lets off fragrant aromas, depending on whichever incense is used. this could be anything from cinnamon to sandalwood or even frankincense to myrrh. 
The practice of incense burning goes back thousands of years. In ancient times it was used for religious ceremonies by the Egyptians, Greek, and Babylonians. In modern times, we may no longer use it to ward away evil spirits, but it is still used for some religions.
Most who use it though, believe that inhaling the aroma of incense has many powerful healing properties. 
Let's return to focus on the properties of frankincense specifically.
_________________________________________________________________________
What are the Healing Powers of Frankincense?
There are many ways to use frankincense so you can benefit from its medicinal properties. 
One is using the essential oils of frankincense. Once distilled and processed, these can be used to rub on the skin, or inhaled via a diffuser. When used topically, it should be combined with a base oil, such as coconut or jojoba oil.
This dilutes the potency to avoid any allergic reactions.
Research has shown that the chemical compounds 'pentacyclic triterpenoids' are active in frankincense. Such natural chemicals can help heal many skin conditions. With strong 'antioxidants,' frankincense also has anti-inflammatory properties. Again, beneficial when rubbed on arthritic joints and other muscle aches and pains. 
When inhaled through incense burning, many believe this has the best positive benefits for your wellbeing. Used this way you are guaranteed no side effects, such as drowsiness. Check out the positive benefits of frankincense below, and you'll soon be wanting to try it out for yourself.
Hormonal responses can be triggered by our smelling senses. The natural compounds in frankincense have been shown to help ease depression and anxiety. 
The effects of this natural resin can reduce the heart rate as it relaxes the emotions. Thus, helping those who are afflicted with high blood pressure.
One lab study, in Egypt, has shown that it also helps the immune system to fight off bacterial infections and viruses. Even to the point of slowing down the growth of certain cancerous cells. We would suggest being very wary of these types of studies, though.
The antiseptic qualities have a successful healing effect. It may be rubbed on as oil, or used as a mouthwash for certain mouth conditions, such as gum disease. 
The anti-inflammatory compounds assist with pain, such as aching muscles and arthritis. 
The aroma is great for those who suffer from insomnia, helping them to relax so get a good night's sleep. 
All this and more! Such as healing skin conditions, improving concentration and memory, and easing digestive problems. 
It's no surprise that frankincense is still so popular in modern times. Today, people are looking for more natural ways to improve their health, as we go about our ever-busy lives. The aroma of frankincense in your home can have a very soothing effect on your emotions.
It's also very helpful for those who meditate.
As you inhale the burning resin, the compounds enter your lungs and then your bloodstream. This is how they deliver their beneficial effects. There are no negative effects, and it's quite safe to use.
_________________________________________________________________________
How to Burn Frankincense without Charcoal
There are a few ways to inhale frankincense, such as the use of essential oils in a diffuser. The traditional way of burning the resin is by placing it on a slab of hot charcoal so it melts.
Here's what that typically looks like:
Not everyone likes to burn charcoal. It produces smoke that can be quite harmful, especially indoors. As mentioned above, it's also a pain to ignite. The self-lighting kind is not good to breathe, and the non-self-igniting charcoal is very hard to get going.
This is why you should switch to using an electric incense burner. These little units can just be plugged in and they melt the incense. While these heaters are called "burners", they don't actually burn anything. Oh, and some of these are even quite attractive!
Let's look at a couple of these burners now.
amazon fields="B00UF82HMG" value="thumb" image="2″ image_size="large" image_align="center" image_alt="Electric Incense Burner Lotus"]
Supplied with electric cable, metal tongs, and metal tray
Temperature dial adjuster
Made from polyresin pottery
Choose from black or white 
Weight 1.58lbs
Comes in 110v but you can order 220v if you contact them
This is an electric burner on which you can place incense, agar (resin woodchips), or powder to burn on a hot plate. It only takes around 10-minutes to reach the maximum heat of 220F, so it's quick to heat up. The minimum heat is around 80F. 
If your resin is tiny, it's best to place it in the provided metal tray and put that on the hot plate. Or you can place your resin on some foil and put the foil on the hot plate instead. You can remove the hot foil or tray with the provided tongs.
The idea of this little machine is to heat the resin so it's very hot, rather than burn it. This means your resin lasts longer and the scent filters better. Plus, you don't get that charcoal smell, so the aroma is much purer. This little pack also comes with a small free sample gift of agar.
Last update on 2023-11-25 / Affiliate links / Images from Amazon Product Advertising API
amazon fields="B08LJVNHK8″ value="thumb" image="3″ image_size="large" image_align="center" image_alt="AM Regulator Electric Incense Burner"]
Supplied with 110v electric cable, metal tongs, and metal cup
Adjustable temperature
Timer for cut off
Metal
Choose from bronze, copper or rose-gold 
Weight 1lbs
Height and width approx. 5inch
This is a more traditional looking incense burner. It even has a small drawer to put your supplies in. Will burn liquid, incense or powder, by using the metal tray. You can set the timer between 1-5 hours and it will automatically turn off.
Last update on 2023-11-25 / Affiliate links / Images from Amazon Product Advertising API
_________________________________________________________________________
Conclusion
Like anything hot, you must always use an electric incense burner with care. When you're burning frankincense, make sure you keep them out of the reach of children, dogs, and cats. And of course, keep away from loose fabrics.
Treat with care and you'll enjoy many hours of burning frankincense in your home, so you can benefit from the magical healing properties.