Roots of Being is reader supported. When you buy through our links, we may get a commission.
Kava and Kratom are both entheogens primarily consumed in the form of a powder mixed with water. Both produce generally relaxing effects in those that consume them. Here, however, is where the similarities end.
Kava, from the Piper Methysticum plant, is a non-addictive substance that has been used for thousands of years throughout the South Pacific, while Kratom (from the Mitragyna speciosa plant) is an opioid-derived drug that is considered addictive, and does not have thousands of years of use to back it up.
In this article, I'll compare Kava vs Kratom, and touch on the most important aspects of each to consider.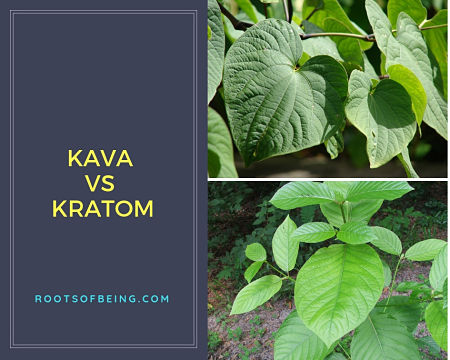 ---
Kava vs Kratom
Let's look at the various differences between Kava and Kratom and pick out the most important distinctions between the two substances.  Though they appear quite similar at first glance, these two substances work in quite different ways, produce different effects, and have very different risk profiles. Kava's effects are caused by the ingestion of kavalactones, which are fairly benign and pleasant. Kratom's effects are caused by alkaloids, and Kratom resembles a mild opioid with all the risks associated with opioid use.
The TLDR is that Kava is pretty safe, and the is quite an enjoyable (if terrible-tasting) substance. Kratom has not been well-studied so far, and has a relatively high risk of addiction.
In this article we'll look at:
History of Use
Effects
Health Risks
Availability
Legality
Addiction Potential
---
History of Kava and Kratom Use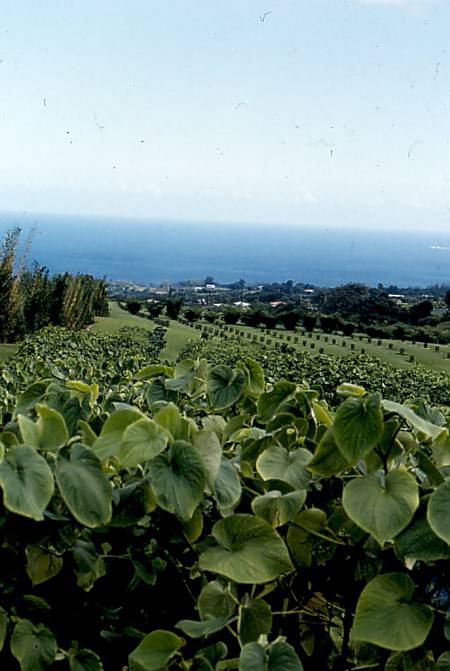 Kava History
Kava has its origins in Vanuatu, and has been used safely throughout the South Pacific for thousands of years. It has been spread widely and is currently cultivated on many South Pacific Islands, including Vanuatu, Tonga, Fiji, and Hawaii. It has been used ceremonially for millennia.
It is currently only grown on islands throughout the South Pacific, and the time from planting to harvest is about 5 years.
Kava is usually dried and turned into a powdered form for distribution throughout the world. It is well known for its earthy, pungent taste that is not pleasant.
Kratom History
Kratom is a plant that grows throughout Southeast Asia, mostly in Malaysia and Thailand. It is a relative of the coffee plant, and it grows natively in many of the same areas as coffee.
Use in ancient societies is relatively unknown. It was introduced to the West in the 1830s, by the British East India Company. It has been known as an opium substitute used by farmers when their supply of opium was running low.
Historically, Kratom leaves were crushed and brewed in a tea, or chewed in a similar way to Khat or Coca. Kratom has a bitter taste, and it is often masked by adding sugar to the tea.
---
Effects: Kava Compared to Kratom
In this section, we'll look at the effects of these two substances. While on the surface, Kava and Kratom both have a similar profile of effects (anxiety reduction, pain relief, etc.) in the end the two drugs are quite different. The main distinction is in the addiction profile of the two drugs.
Kava Effects
The primary beneficial effects of Kava are relaxation, anxiety-reduction, and muscle relaxation. Depending on the kavalactone quantity, chemotype of the kava, and the island of origin, certain effects are more or less pronounced. Many find kava root to be a great stress reliever and mood improver.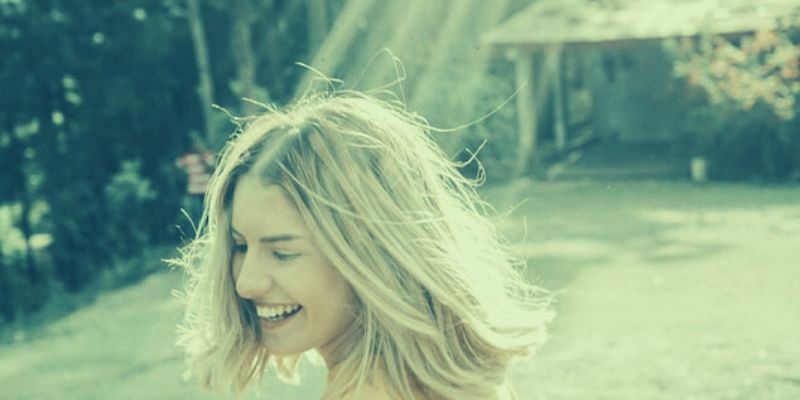 Generally, Kavas are broken down into two large categories: "heady" kavas and "body" kavas. Heady Kavas are more euphoric and anxiety reducing, while "body" kavas tend to be more focused on muscle relaxation and sleep. These can dull pain and aid in recovery from muscle issues.
The much-maligned Tudei Kava strains tend to produce more nausea, hangovers, and often have a two-day effect. It is best to purchase Kava from reputable vendors that test their Kava root to ensure that you're not getting any Tudei Kava. Some relatively-reputable vendors even sell Tudei kavas.
Kratom Effects
The effects of Kratom are a bit unusual. At low doses, Kratom acts as a stimulant (it is a relative of the coffee plant, after all) and generally provides energy. At higher doses, the drug becomes a sedative, and its effects are similar to other well-known opioids.
Naturally, the strain of Kratom chosen has an impact on the physical and mental effects, as well. There are three common categories of Kratom, named after the color of the veins of the flower: red, white, or green.
Many use kratom as a treatment to help recover from more serious opioid addiction. Kratom can give great relief to those withdrawing from more dangerous opioid drugs, opening a path to recovery from these powerful drugs.
Depending on the effect desired (and likely the marketing of the website!) different vein colors produce different effects. According to KratomNews, Red is good for strong pain relief, and Green for the Immune System, for example.
---
Health Risks: Kava vs Kratom
Kava Health Risks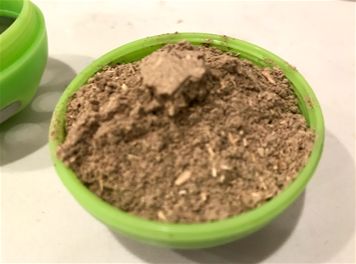 Kava went through a rocky period in the early 2000s, as several deaths were associated with Kava use. These deaths are now generally attributed to poorly-made extracts of parts of the Kava plant not normally consumed, along with high levels of alcohol and Kava use. However, since the early 2000s, the consensus has been that Kava, in its traditional forms, is safe to imbibe.
As mentioned above, it has been used for thousands of years without issue.
When purchasing Kava root, it's best to stick to reputable vendors that test their Kava regularly. It's also generally best to avoid supplements and tinctures containing Kavalactones, as there is often no information as to the source and quality of the Kava. There are a few decent supplements, but for the most part, it's wise to stick to a reputable vendor like Gourmet Hawaiian Kava.
Kratom Health Risks
The long-term risks of Kratom use are not heavily known, due to the relative scarcity of good studies about the drug. By far the biggest concern is the addiction risk, due to the fact that Kratom connects to the opioid receptors, and behaves in many ways like an opiate.
However, the story may be a bit more complicated than that, as this article in The Scientist shows. The lack of solid research on Kratom makes it difficult to evaluate, but it seems fair to say that while Kratom has some similarities with common opioids, it has some significant differences as well.
Additionally, there are further risks when Kratom is combined with other drugs, especially opioids, as they can interact with one another and become amplify the dangers of opioids.
There have been several reports of deaths involving Kratom use, including at least one report from using Kratom alone.
---
Legality: Kava Kava Compared to Kratom
Kava Legality
According to Wikipedia, Kava is banned in Poland.
Kava is a controlled substance in Australia, the UK, with limits on the amount of Kava that can be sold in these countries.
Vanuatu, one of the main sources of Kava, has banned the sale of inferior Tudei Kava chemotypes in order to help ensure that the Kava that is sold is from the traditional sources of the plant.
Kratom Legality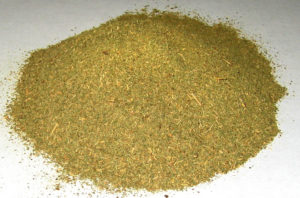 According to online Kratom store Zamnesia, Kratom is illegal in Australia, Thailand, Malaysia, Myanmar, and Romania. The drug is also illegal under state law in Mississippi, Louisiana, and Indiana These states have chosen to ban kratom over the last several years.
It is also considered a controlled substance in New Zealand, Denmark, Poland, Latvia, Sweden, and Lithuania.
Often, Kratom which is sold must often be labeled "not for human consumption" due to legal risks.
I note that these laws are constantly in flux, and I will do my best to keep this list current. If you have any doubts, be sure to check your local laws.
---
Availability: Kratom vs Kava
The best source to purchase both Kava and Kratom is the internet. That is, if you're not planning to go to Fiji or Vanuatu.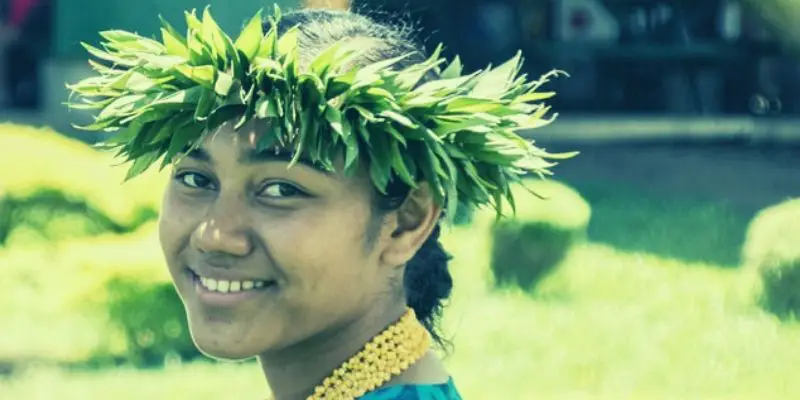 Kava Availability
Kava can be found in many health food stores and supermarkets with brands like Yogi Kava Tea, Herb Pharm Kava Supplements, and the like. However, the highest quality Kava root products are generally found online shops such as Bula Kava House (and even on Amazon) or in Kava bars scattered throughout the United States and the globe.
Kratom Availability
Kratom, on the other hand, is almost exclusively sold online, in Head shops, gas stations, and in bars (occasionally Kava bars, we should note!). Amazon banned Kratom from its site years ago, though many online stores sell it a quick Google search away.
Often these products must be labeled "not for human consumption" in order to get around certain laws. Of course, there is no real reason to purchase Kratom except for human consumption. It's not potpourri.
---
Addiction Potential
The addiction profiles for Kava and Kratom are significantly different, with Kratom being the much more dangerous substance in terms of addiction potential.
Is Kava Addictive?
Kava root is not physically addictive, and in fact many users find that they have a "reverse tolerance" — the opposite of what tends to happen with most addictive drugs. Many find that the more they use Kava, the less Kava is needed to produce a pleasant sensation.
Many who struggle with alcohol addictions find that Kava provides them a healthier alternative to alcohol, and provides a bridge to a lower-alcohol place. It helps to reduce anxiety, especially in the early days a cut down on alcohol. Note: if you're considering quitting alcohol and drink a large amount per day, be sure you speak with a physician before stopping. Be safe!
Kava users also find that drinking Kava is a much lower calorie option than drinking alcohol, which is another benefit.
Is Kratom Addictive?
Many find that Kratom is quite addictive, and as they get more and more comfortable with the plant, they use more and more of the substance. Compared to Kava, certainly, kratom is far more addictive. Kratom acts on opioid receptors. While it is not a traditional opiate in the Heroin or Morphine sense, many find it to be quite addictive. The fact that Kratom is legal (in most states, and in many non-US countries) may make it seem relatively innocuous to many who read about it, only to find that they become addicted over time .
If you are struggling with an addiction to Kratom, many have found the Quitting Kratom subreddit to be invaluable as a guide and support system. And of course, speak to a physician in order to get further help. If you need treatment for kratom dependence and abuse, consider rehab or a visit to your doctor.
That said, many others have reported successfully using Kratom to quit far more insidious addictions to powerful drugs like Heroin and associated opioid pills. Many feel that Kratom has saved their life. A quick visit to the Kratom subreddit will illustrate a number of these cases.
For this reason, it is clear that Kratom should not be banned, as it may drive users to more dangerous substances.
---
Conclusion
I find myself as somewhat of a Kava evangelist. Kava produces a relatively mild sense of well-being and euphoria and is effective at reducing anxiety and promoting sleep. If used responsibly (purchased from a respected vendor, and not combined with alcohol or other nasty substances), it is safe, and generally results in a pleasant evening and a good night's sleep.
Kratom has many similar effects, but is quite dangerous for many, due to its addiction potential. In general, if you aren't going to try using Kratom as an aid help you cease using an even more powerful opiate, it's best to stay away. Compared to Kratom, Kava is the much wiser choice, even if it isn't as strong of a substance.
Final Thought
As of this writing, the Google search frequency for the phrase "Quitting Kratom" is 76,000 searches per month. The volume for "Quitting Kava" is… 0 searches per month. That pretty much says it all.