Kava is a relaxing beverage and entheogen that originated in the South Pacific and has spread throughout the world. It is the root of a tree that grows across Oceana in places like Fiji, Vanuatu, Hawaii, and Samoa. If you want to buy kava, just hop on a plane to Vanuatu and go to the local Nakamal.
Wait, that costs thousands of dollars in airfare alone?! Fortunately, Kava is readily available online, and also locally. But the kava near me, is that that stuff any good? Where can I buy kava that's decent?
In this article, I'll look at several sources of Kava, both in local shops and online. I'll also discuss the formats commonly available in different stores, and which types are worth getting.
---
Where to Buy Kava Ne Me?
There are several common sources for Kava outside of online shops. Kava is a legal substance in most of the western world (Poland is a notable exception, be sure to check your local laws) and is sold pretty widely.
I'll break down some of the most common sources of Kava, and the types of kava commonly found, below.
1. Kava Bars / Nakamals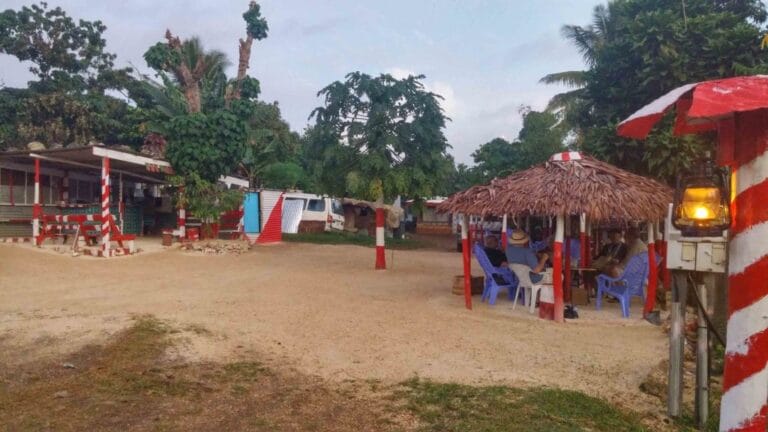 While most Kava is consumed in Nakamals (kava bar, basically) across the islands of the South Pacific and in Hawaii, more and more Kava Bars are opening up, particularly in cities across the United States.
Depending on where you're located, you may be able to head out to a local Nakamal and Bula! Drink up!
The outstanding KalmwithKava has made a fantastic interactive map showing the locations of over 100 Kava bars across the United States. There are many Nakamals in Hawaii, where Kava is grown, but also a good deal on the mainland as well.
There are several Kava bars in Florida, as well as many in New York and California. And of course, the great Bula Kava House in Portland, Oregon.
Bars that serve traditional root kava will likely be very high quality and will have servers with in-depth knowledge of Kava sourcing, quality, and effects. If you live near any of these bars, they are definitely a great place to get Kava locally.
That said, some local establishments may mix kratom into their kava to increase the potency, which is concerning. You may want to ask if you're not sure.
2. Grocery Stores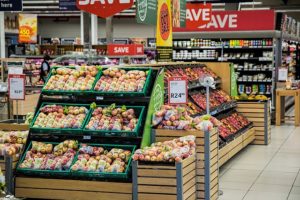 By far the most common place to find Kava is in the tea aisle of your favorite grocery store, particularly the Yogi Kava Tea [Amazon Link] for Stress Relief. The Yogi tea brand is a mainstream brand and is found in a wide array of grocery stores, not just the high-end Whole Foods and Natural Food Stores.
Yogi's Tea is a mix of a small amount of Kava with a few other pleasant-tasting herbs.
Last update on 2023-08-26 / Affiliate links / Images from Amazon Product Advertising API
Unfortunately, as I mention in my Yogi Kava Tea review here, this relaxation tea is not a good source of kava. Yogi Kava Tea is not going to provide a kava experience anything like what is you get from a real kava beverage.
Skip the Yogi and move onto better, higher quality sources of Kava.
Additionally, you may find Kava tablets and capsules (such as NOW Kava Capsules) in the health section of your grocery store. Depending on the scruples of the manufacturer, you may find some Kava capsules that provide a pleasant high or relaxation sensation — especially if taken in larger than recommended quantities.
However, most of the Kava capsule manufacturers give little to no information about quality, country of origin, type of Kava, Chemotypes, etc., and their potency is often dubious as well.
Last update on 2023-08-26 / Affiliate links / Images from Amazon Product Advertising API
Given the issues with contamination by Tudei Kava, and the issues with liver toxicity in the 1990s, apparently connected to the use of inedible portions of the plant, having some clear sourcing information from a reputable vendor is definitely a good thing, and should be the default.
In general, it's best to skip the capsules and find a higher quality source of Kavalactones.
3. Health Food Stores and Vitamin Shops
Health Food Stores and Vitamin Shops like GNC often sell Kava, though not typically in the tea form, nor in the root form. Usually what is commonly found in health food stores and Vitamin shops are the types of bulk supplement capsules mentioned above, such as the NOW capsules or Natrol Kava Capsules [Amazon Link] which I reviewed here.
You may also find tinctures, which may be a slight step up in quality from capsules.
Last update on 2023-08-26 / Affiliate links / Images from Amazon Product Advertising API
Tinctures are commonly sold in health food shops, and even in the health section of grocery stores like Whole Foods. Tinctures, such as Herb Pharm Kava Extract [Amazon Link] are perhaps a bit better than capsules. However, they come with their own issues.
Like the capsules, many extracts don't specify their source country, the strain of Kava, or whether the Kava is Noble or (undesirable) Tudei varieties.
The same sourcing issues that plague Kava capsules also are present in many tinctures. This is especially true for companies that produce tinctures of a wide variety of herbs, not just Kava.
Also, many Kava extracts are made by using alcohol to extract the kavalactones from the Kava root. This is not a good thing, as the general consensus is that it is best to not mix Kava and alcohol.
Both substances tax the liver, and the combination of both is to be avoided out of caution.
Still, some extracts provide decent sensations and relaxation (see my Herb Pharm Kava Extract Review here), and some include details on sourcing and quality. It's just nowhere near what you get from a reputable vendor of dried root or other traditional kava.
Last update on 2023-08-26 / Affiliate links / Images from Amazon Product Advertising API
Additionally, some of the better Natural Food shops and health food stores, like the outstanding Cambridge Naturals in Cambridge, MA, actually carry real bulk ground Kava root powder. These shops typically aren't going to have a wide selection of Kava root, nor are they going to have a great deal of information on what strains they sell, as it's not their specialty.
Regardless, depending on the quality of the shops around, you may be able to find actual ground Kava powder in a local natural food store.
4. Box Stores
You can find low-quality kava kava in stores like Walmart, Target, and the like. Usually there will be some kava in the vitamin section. Though as I have mentioned before, it's best to skip these unless you find one that is particularly high quality, with lots of information on sourcing, quality, origins, and the like.
I've never seen that in a box store.
If the vendor is unwilling to give you specifics, it's probably going to be junk kava bulk-purchased on the secondary market, with who-knows-what in it.
5. Smoke Shops
Many smoke shops, CBD stores, and Head shops carry Kava products of varying quality, typically none of it outstanding. As is the case with natural food shops and vitamin shops, smoke shops certainly aren't focused primarily on selling a lot of Kava. It is likely an afterthought in many cases.
If you luck out, the smoke shop may have simply purchased a bunch of kava from an online vendor like Kavafied, added a few dollars to the price, and are reselling it in their stores. If that's the case, great.
But often they'll just sell the same stuff as the box stores, which is a waste.
6. Gas Stations
Yep, you can find Kava products at some gas stations. As with box stores, these products are almost universally going to be poor, and likely are going to have a very small effect if anything.
If these products do have an effect, the question then becomes where did the Kava come from, and is it remotely decent stuff?
If you're shopping for Kava in a gas station, it's not going to be good stuff. Skip it!
---
Buying Kava Locally: The Bottom Line
Unless you happen to have a Kava bar near you, or perhaps a very high-quality natural foods store nearby, most of the Kava sold locally will not be very good. It's best to avoid this stuff.
There's really no Kava near me that is any good.
Mainstream Kava Tea brands like Yogi Kava Tea are not worth drinking unless you like the taste, and it's generally wise to stay away from a lot of the supplements and tinctures unless they are CO2 extracts, as opposed to alcohol extracts.
So where to get Kava, then?
You'll find that the selection, quality, and reputability of online Kava vendors generally is far above what is found in most stores.
---
Where to Buy Kava Online
The easiest place to start when buying Kava online is good ol' Uncle Amazon.
Yes, you can buy several high-quality Kavas from reputable vendors online, right on Amazon.
Traditional Ground Kava Root
In terms of ground Kava Root, the traditional way of making Kava, here are a few great options on Amazon:
Dua Na Bilo
Dua Na Bilo's Fijian Kava is outstanding, and relatively easy on the wallet, given the potency of the kava (see my Dua Na Bilo Review for more info).
Wakacon
Wakacon's Fijian Lawena is great for Kava beginners to acclimate themselves to the flavor, and their Fijian Waka is decent as well.
Kalm With Kava
Kalm With Kava makes many excellent kavas, such as their Pouni Ono easily purchased from Amazon.
Of course, with these traditional beverages, you'll need a Kava strainer bag or another method of making the Kava (I love the Aluball).
Last update on 2023-08-26 / Affiliate links / Images from Amazon Product Advertising API
Micronized Instant Kava
If you don't want to deal with the whole process of making traditional kava, soaking it, squeezing it, soaking it… squeezing it, and so on, then you could go with an Aluball (as I mentioned above), or you can move onto Micronized Instant Kava.
These Kavas are ground finely enough and with the fibers taken out, such that they dissolve completely in a liquid, similar to protein powders.
Kalm With Kava Micronized Instant Kava
Kalm with Kava's Micronized Fijian Loa Waka is a great choice for Micronized Kava. Kalm with Kava is a reputable brand and is properly tested and careful with their products.
There are other vendors on Amazon selling Micronized Kava, but their quality is questionable, and if you want to try other micronized Kavas, it's best to shop off of Amazon, at the moment.
Last update on 2023-08-26 / Affiliate links / Images from Amazon Product Advertising API
What about other formats on Amazon?
Amazon also sells loads of Kava supplements, Kava tinctures, and the like, but if you're going to shop for Kava online, there's no need to buy crap. There are many great options easily available.
If you haven't tried the Kava Stress Relief Candy, it's definitely worth a shot. In my experience, the Kava candy does produce relaxation, especially if you take a couple of them, but it's not as strong as a root beverage would be. These candies taste quite good and are definitely higher quality than many of the other non-beverage options out there.
Last update on 2023-08-26 / Affiliate links / Images from Amazon Product Advertising API
Alcohol extracts of Kava are not very good, due to the interaction between Kava and alcohol I mentioned earlier. There are a few Kavas extracted with CO2 on the market, one of them available on Amazon. It is called Polynesian Gold Kava Extract and is 70% Kavalactones from Vanuatu. It is a 245XXX chemotype, so it will likely be quite sedating and heavy body-feeling.
I haven't yet tried the Polynesian Gold extract yet, but the one experience I had with CO2 extracts, from the now-defunct Paradise Kava, was outstanding. I plan to write a review of the Polynesian Gold in the future.
Last update on 2023-08-26 / Affiliate links / Images from Amazon Product Advertising API
Kava From Elsewhere Online
There are several vendors that don't sell on Amazon but sell directly to consumers. I'll list a few of them here, and you can use these as a jumping-off point.
Gourmet Hawaiian Kava
GHK is one of the top vendors of high-quality Kava online and has a Kava Farm in Hawaii. They sell a solid variety of micronized and traditional grind Kavas and are certainly worth checking out. A quick aside: Kava is called 'awa in Hawaii.
Bula Kava House
BKH is a Portland-based Kava bar and online store and has many outstanding Kavas from all over the South Pacific. They have recently started selling a few of their Kavas on Amazon, but the bulk of their offerings are only available on their website. They sell excellent traditional grind, micronized, and even some CO2 extracts.
Nakamal At Home
Nakamal at Home is a long-running online Kava vendor with many excellent Kavas available. Their Stone Kava is one of the most sought-after around, though it is quite expensive!
---
Online Ordering: The Bottom Line
Amazon has several excellent vendors, many of which are responsible, produce good quality Kava, and have good prices. Others are sketchy and should be avoided (particularly the ones that sell various bulk supplements, and aren't focused on Kava as a primary product).
The benefits of ordering off of Amazon are the rapid shipping and outstanding logistics. The BKH Nangol Kava I just ordered from Amazon arrived in 1 Day, earlier than it was supposed to!
Still, there's a whole world of other vendors online, many of which are as good or better than what can be found on Amazon. Don't limit yourself too quickly to just Amazon stuff.
The Kava Subreddit has a handy list of other Kava vendors, and covers which ones are focused on quality, and which are less than ideal with their testing and quality assurance.
---
Conclusion: Where to Buy Kava Kava
If there's a Kava bar near you, then you should certainly start your search for high-quality Kava there. However, even though bars are becoming increasingly popular throughout the US and the world, they're still pretty rare unless you live in a few hot spots. If you don't, then your best bet is to skip most of what you can get locally, and order great products online.
Yeah, you can pick up Kava in the grocery store, the natural food shop, or the gas station, but they're not going to be good products.
There are so many Kavas available online, including many excellent ones right on Amazon with fast Prime shipping, as well as many other varieties from stores around the web. There's no reason to purchase bad quality stuff with questionable quality control.
Good luck, and happy Kava Shopping!